Lets get serious!! Click on the dropdown menu for Special Offer (Hint Free)
This is really simple.
NO RECRUITING, NO SELLING NOTHING LIKE THAT AT ALL.
SIMPLY SAVINGS
You can get these certificates for $15 and use them yourself or give them to charities or friends whatever you want to do.
The way I look at it.... I spend $15 and get $1000 of restaurant coupons or grocery coupons and even if I only spend $250 of them what a deal. $250 for $15 but even better if I use them all!!!!!
Here are the direct links
Restaurant
Grocery
Simply click the link enter the # 5643 and it will take you to a page to see all the offers. If you would rather have a real certificate to use simply use the contact form and I will send you a PDF of whatever certificates you want.
​
Powered by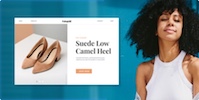 Create your own unique website with customizable templates.